Karen Lee
is a designer based in Detroit, MI who focuses on materials and objects.

⚘
*object-oriented design*
empathetic + 𝚌੦൩൩ມդᥑㄴ ੦ᵬ𝚓ә𝚌ⱦʂ
⋒ ⍝
her current body of work engages in objects that redefine their own roles in and relationships to the domestic landscape.

❁ ❀ ❃

She leverages traditional craft processes and material combinations to explore new and unexpected forms of communal systems. Because domestic furniture serve as loaded social objects that typically act as an intermediary between people and space, what happens when their intended use becomes obscured or reconfigured? What sorts of new space or cultural realities are created?

@bodegadog
oh, hello
...read less
◀
b. 1991, San Francisco, CA
Education
2020 MFA 3D Design, Sculpture & Ceramics Elective, Cranbrook Academy of Art, Bloomfield Hills, MI
2013 BFA Textiles with Honors, Rhode Island School of Design, Providence, RI
Group Exhibitions
2021 U P C O M I N G
POST, Wasserman Projects, Detroit, MIM
2020 Never Normal with Form & Seek, Wasserman Projects, Detroit Design Month, Detroit, MI
2020 Dezeen Virtual Graduate Show, Digital Show
2020 Cranbrook Graduate Degree Exhibition, Digital Show
2019 Experiencing Perspectives, Mercedes Benz Financial Services, Farmington Hills, MI
2019 SUBSTANCE Exhibition with Form & Seek, Detroit Design Month, Detroit, MI
2019 Outreach, Proximity Gallery, Digital Show
2019 Design Mutations, International Contemporary Furniture Fair (ICFF), Constellation Award, New York, NY
2018 Define: Materials Group Show, Portland Design Week, Portland, OR
Professional Experience
2021 (Expected) Adjunct Faculty for Graduate Color & Materials Design + Crafts and Materials Undergraduate Studies, College for Creative Studies
DCR 485 / DGR 685 Advanced Material Research Methods in Craft and Materials Undergraduate Studies + Color and Materials Graduate Studies

Studio II: Course 602 Brand Dialogues in Color and Materials Graduate Studies
2020 Adjunct Faculty for Graduate Color & Materials Design
Studio III: Course CMD701-A, College for Creative Studies
2019 - 2020 Studio Manager for 3D Department, Cranbrook Academy of Art
2019 - 2020 Student-Led Fabrication Workshop Series Coordinator, Cranbrook Academy of Art
2019 Guest Critic for Industrial Design Class, Lawrence Technical University, Southfield, MI
2018 Guest Thesis Critic for Color, Materials, and Finishes Graduate Department, College for Creative Studies, Detroit, MI
2013 - 2018 Materials Designer, NIKE Sportswear, Performance Basketball, and Field Sports Footwear, NIKE Inc, Beaverton, OR
Awards & Residencies
2020 Dezeen Awards Longlist for Furniture Design
2020 Cranbrook Art Museum Purchase Prize, Bloomfield Hills, MI
2019 Gere Kavanaugh Design Scholarship, Merit Scholarship, Cranbrook Academy of Art, Bloomfield Hills, MI
2019 Artist-in-Residence, Conduit, Happy Valley, OR
2019 Constellation Award, International Contemporary Furniture Fair (ICFF), New York, NY
2018 Winter Artist-in-Residence, Penland School of Crafts, Asheville, NC
2012 Textron Fellowship Award, Rhode Island School of Design Merit Scholarship, Providence, RI
2012 Leadership Recognition, Rhode Island School of Design, Providence, RI
Press
2020 Sight Unseen Never Normal Feature
2020 Pink Essay Snail Home Feature
2020 Dezeen Awards 2020 Furniture Design
2020 Dezeen Virtual Design Festival Graduate Show
2020 Pink Essay Macaroni for Every Being Feature
2020 Sight Unseen Saturday Selects
2019 DesignCore for Detroit Design Month, SUBSTANCE Exhibition with Form & Seek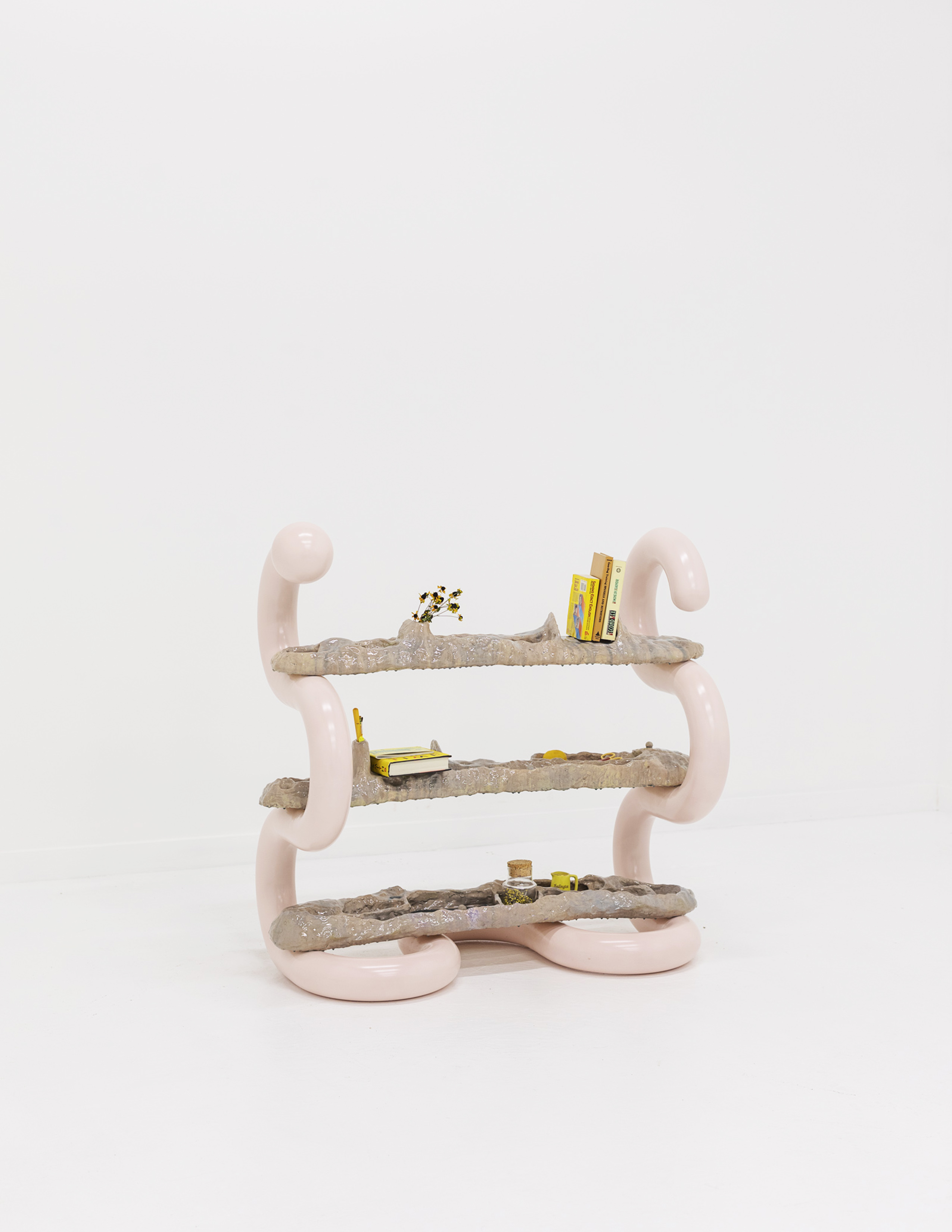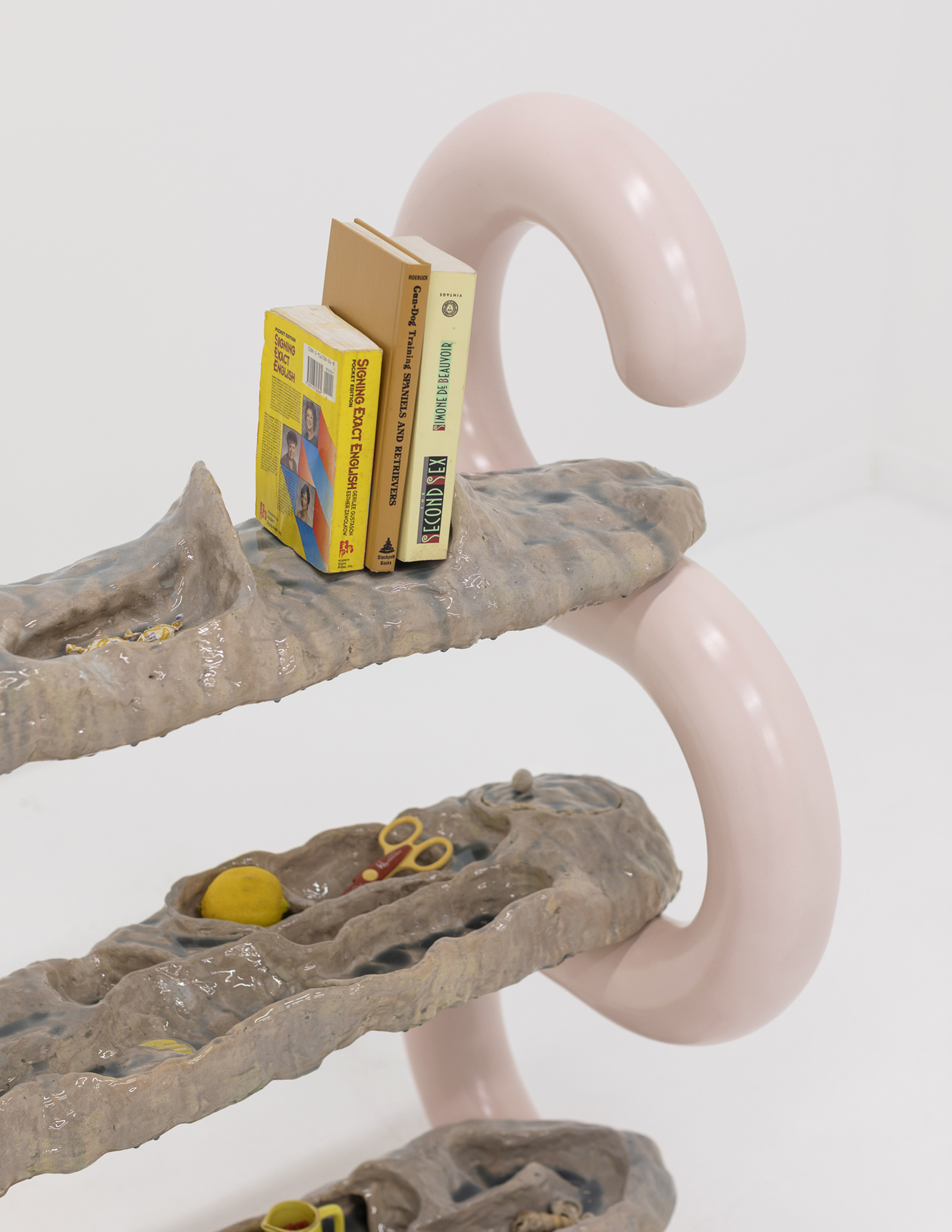 Never Normal
Curated and co-organized Never Normal show with Form&Seek in partnership with Wasserman Projects for 2020 Detroit Month of Design.


Never Normal is an exhibition that expresses the ever-changing viewpoint of the designer's perspective on the built world. The future now seems inscrutable, provoking us to think of the possibilities and opportunities for change in human behaviors and our environment. Looking away from the conventional means of solving problems, the works in this exhibition seek to reexamine and reevaluate our personal relationships to our domestic landscape. Through craft or making, these designers are able to express value, preciousness, and care that offer intuitive moments of clarity on contemporary issues in response to the needs of a society in flux.


This exhibition features over 20 Detroit-based and connected designers:


Aaron Blendowski, Annie Meyer, Aratani Fay (Ayako Aratani & Evan Fay), Bilge Nur Saltik, Brett Evans & Karen Lee, Cody Norman, Donut Shop, Ebitenyefa Baralaye, END Studio (Elise DeChard, Sophie Yan, Kapish Kaur Cheema), EXTENTS, Hayden Richer, Irina Flore, Joonghan Bae, Joseph Parr, Kyle Joseph, Mark Dineen, Michael Neville, Nicholas Tilma, Phoebe Kuo, Simon Anton, Studio Herron, SUBSTUDIO (Hannah Dewhirst & Ingrid Schmidt), Sunny Kim.
Shown alongside works from artists: John Dante Bianchi, Maritza Caneca, Dorota & Steve Coy, Chris Hyndman, Summer Wheat, Adrian Wong, and Marela Zacarias.




Photo Credit: Clare Gatto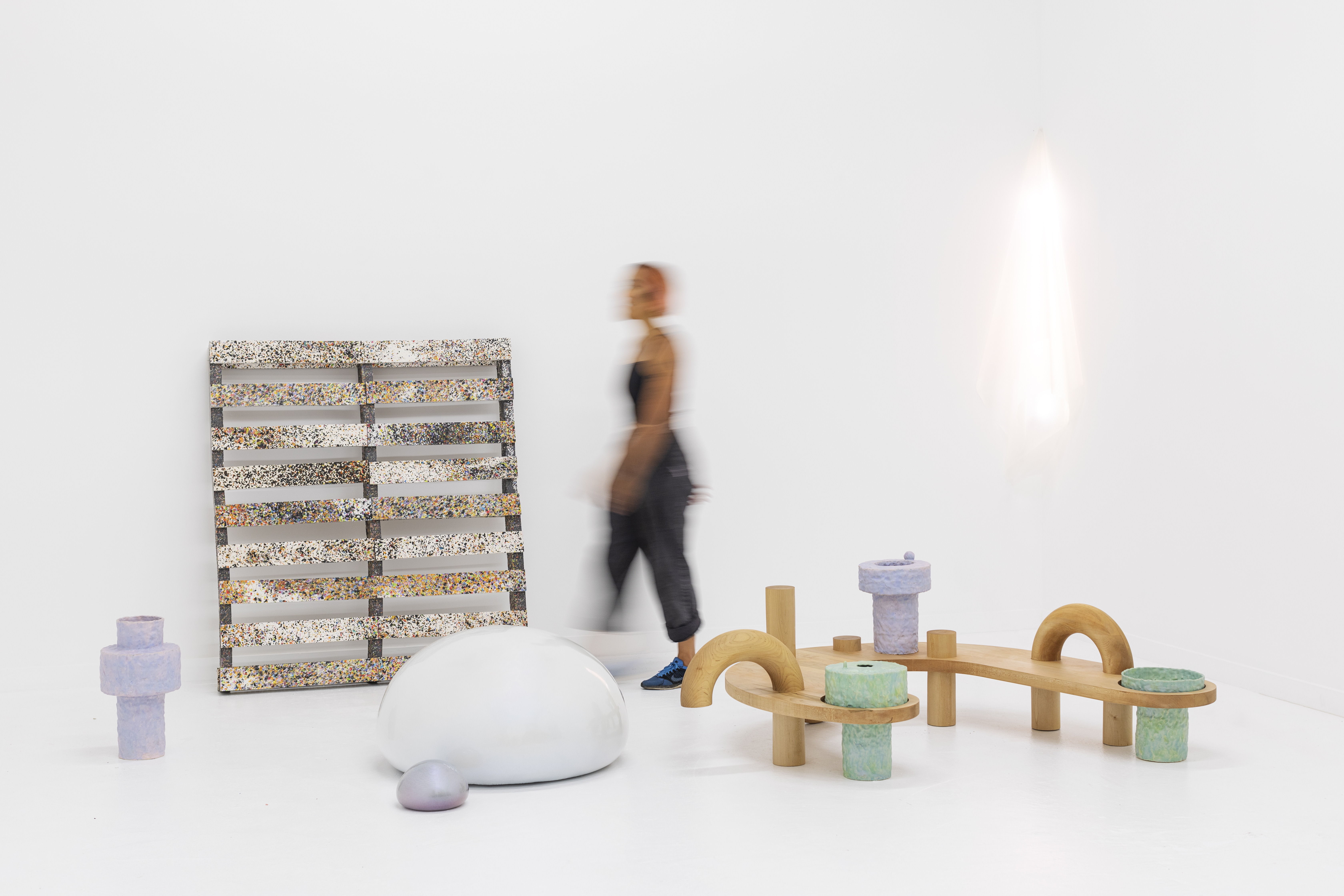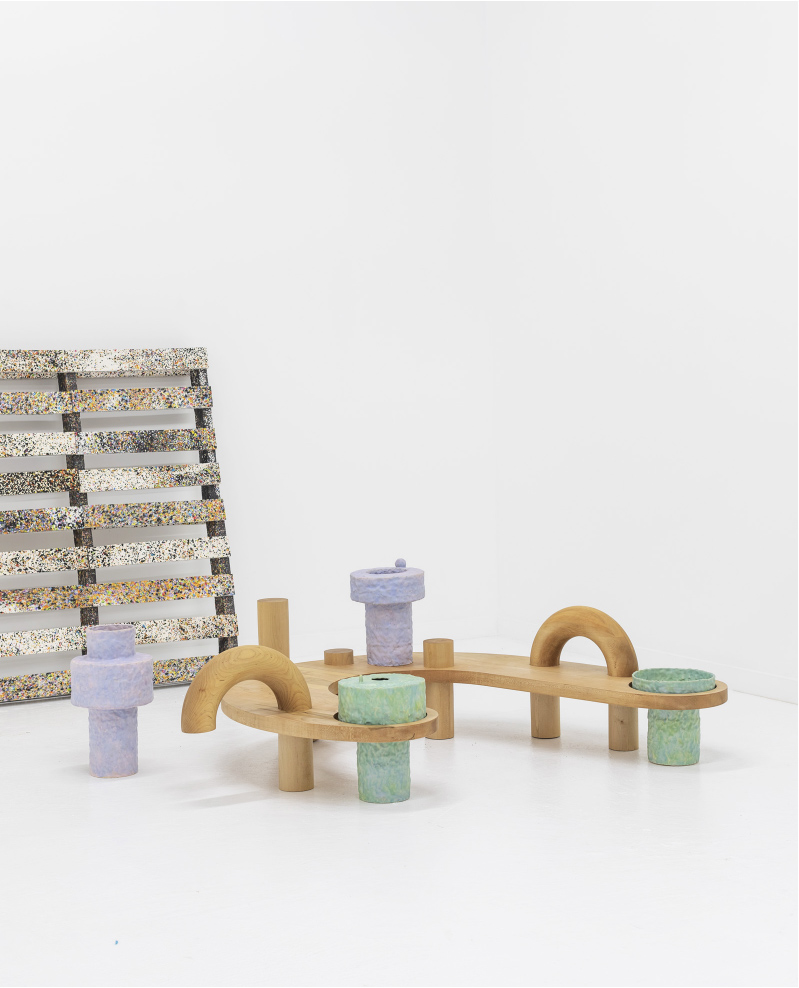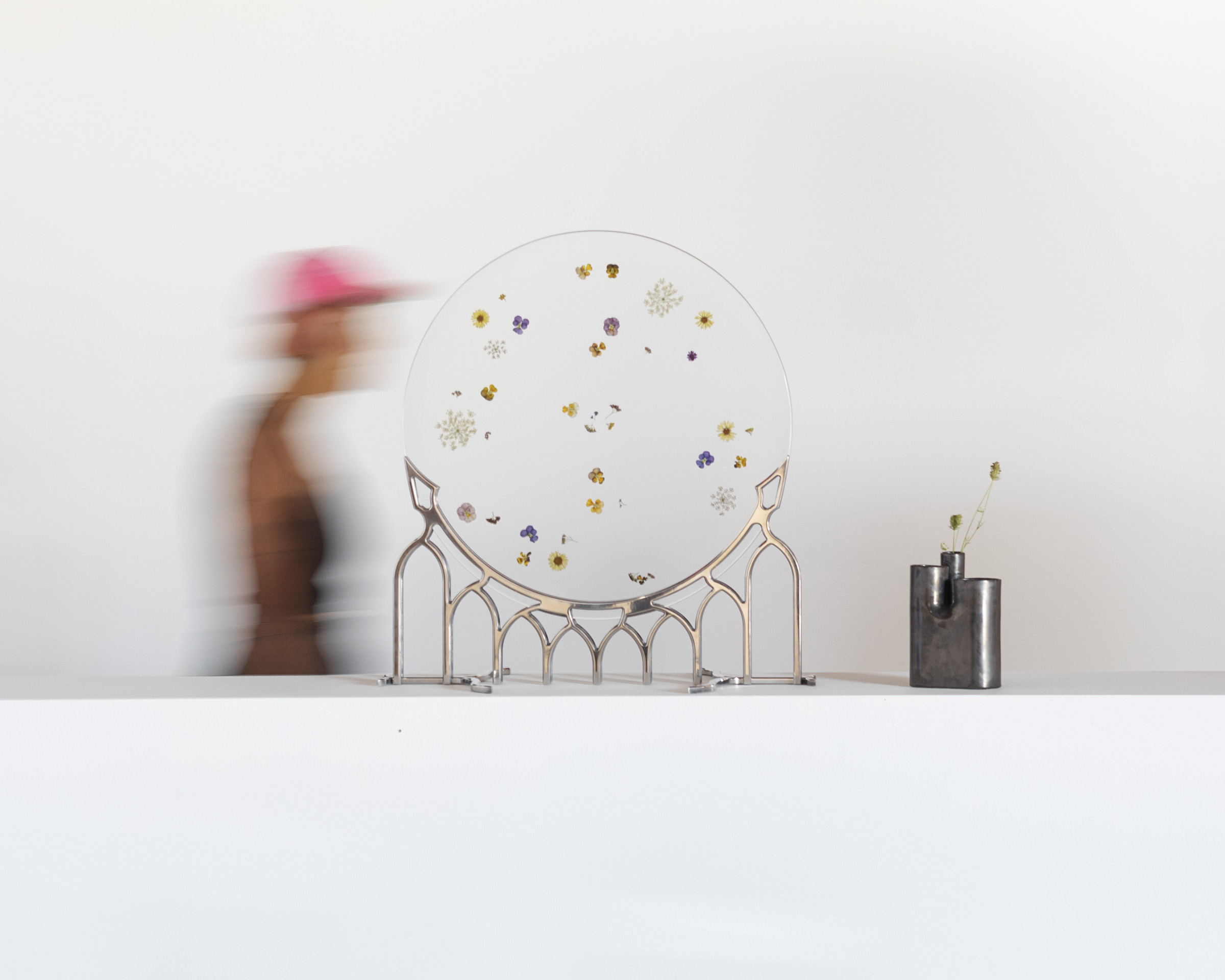 Untitled (Macaroni for Every Being)
In collaboration with Brett Evans
2020
Wood, Ceramic
56" x 56" x 21.5"
Untitled (Macaroni for Every Being) attempts to find new communal object systems that oscillate between our known human understanding of them and that of the objects' experience of inhabiting those structures. Some of these structural design experiments explore the 'in-betweenness' of objects in terms of their value as both functional furniture and as objects that can possess their own agency. ​With the end applications ranging from table top vessels to full scale ambiguous forms that could potentially be a low table, all objects utilize a mixture of traditional materials wood and ceramic.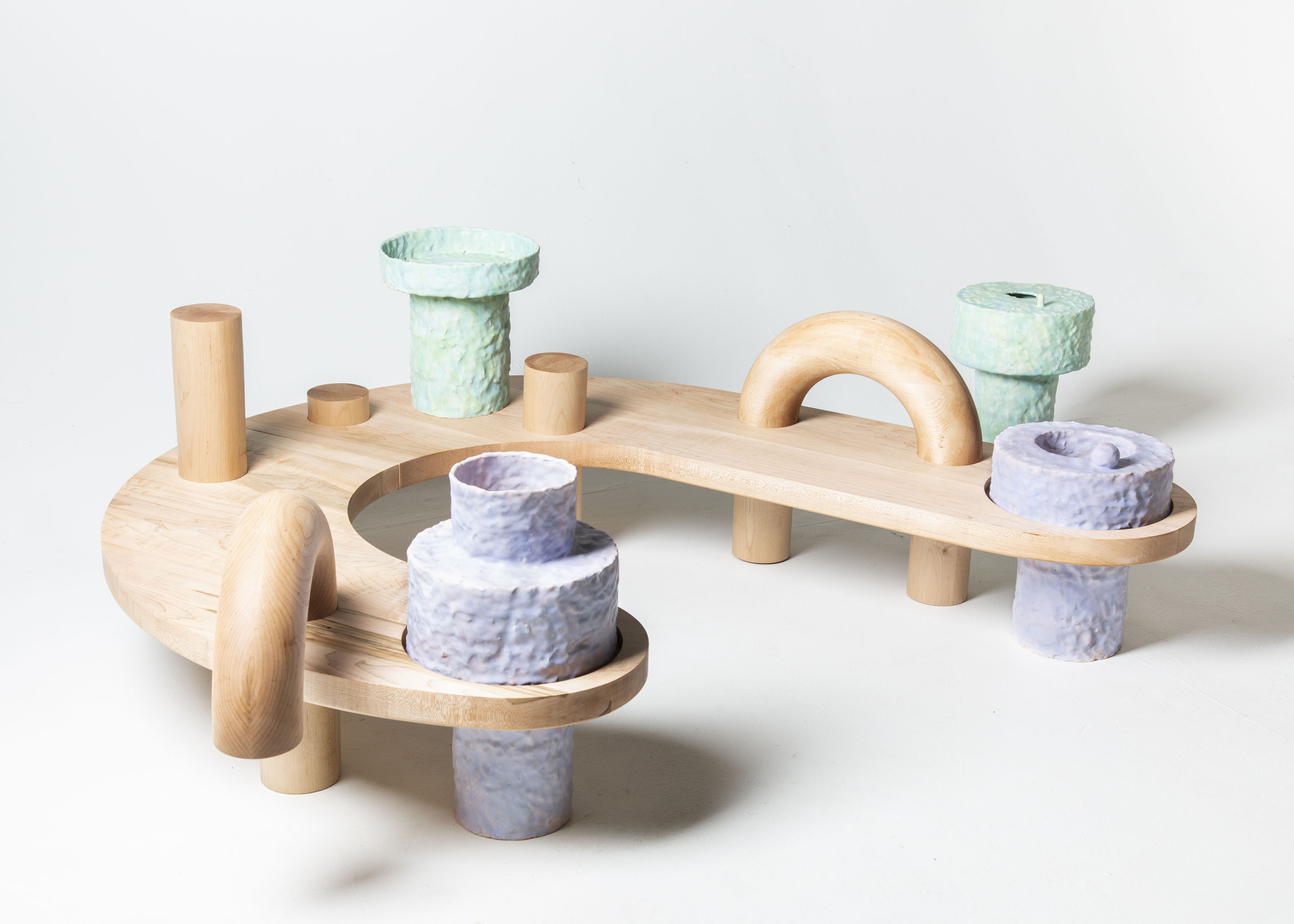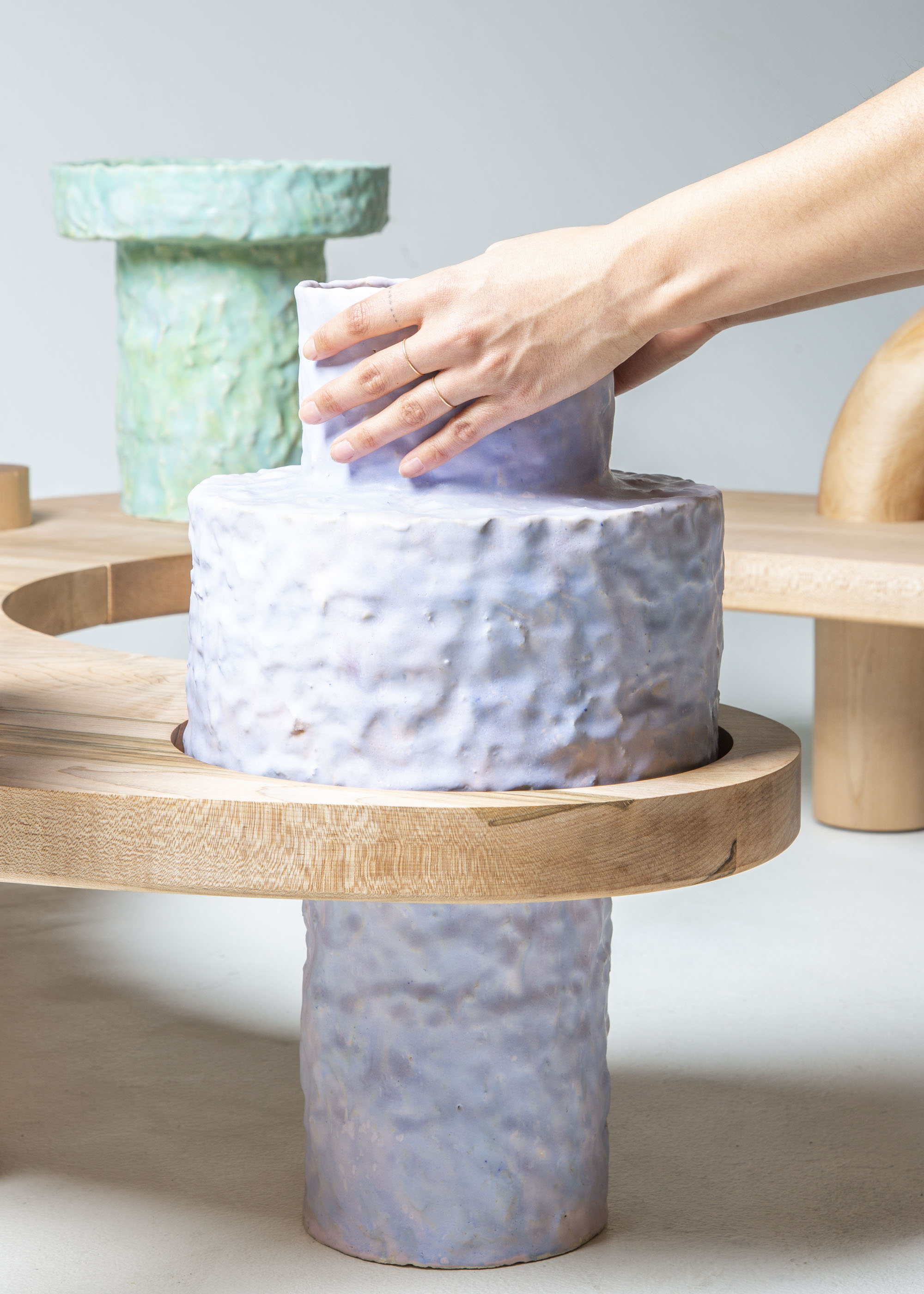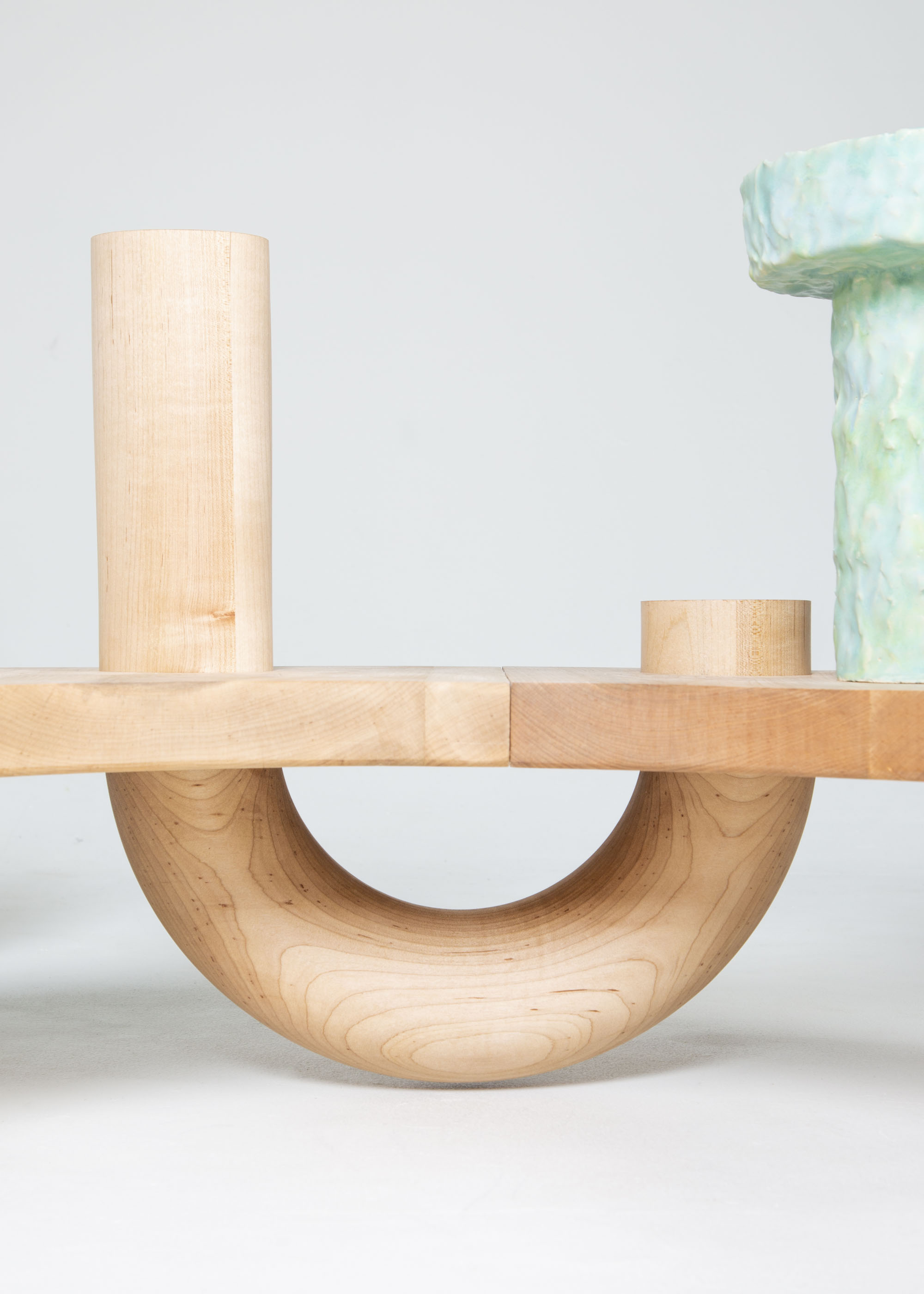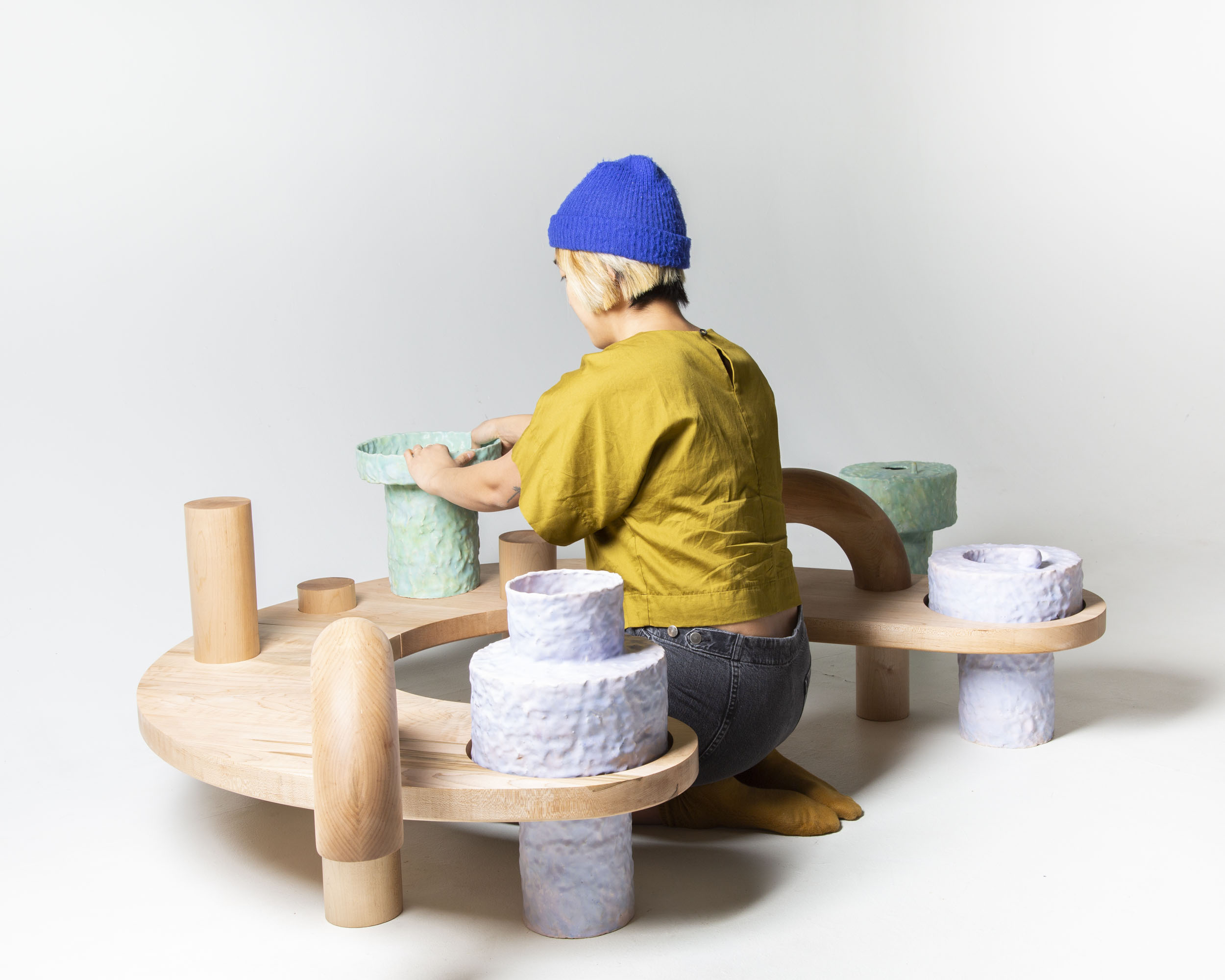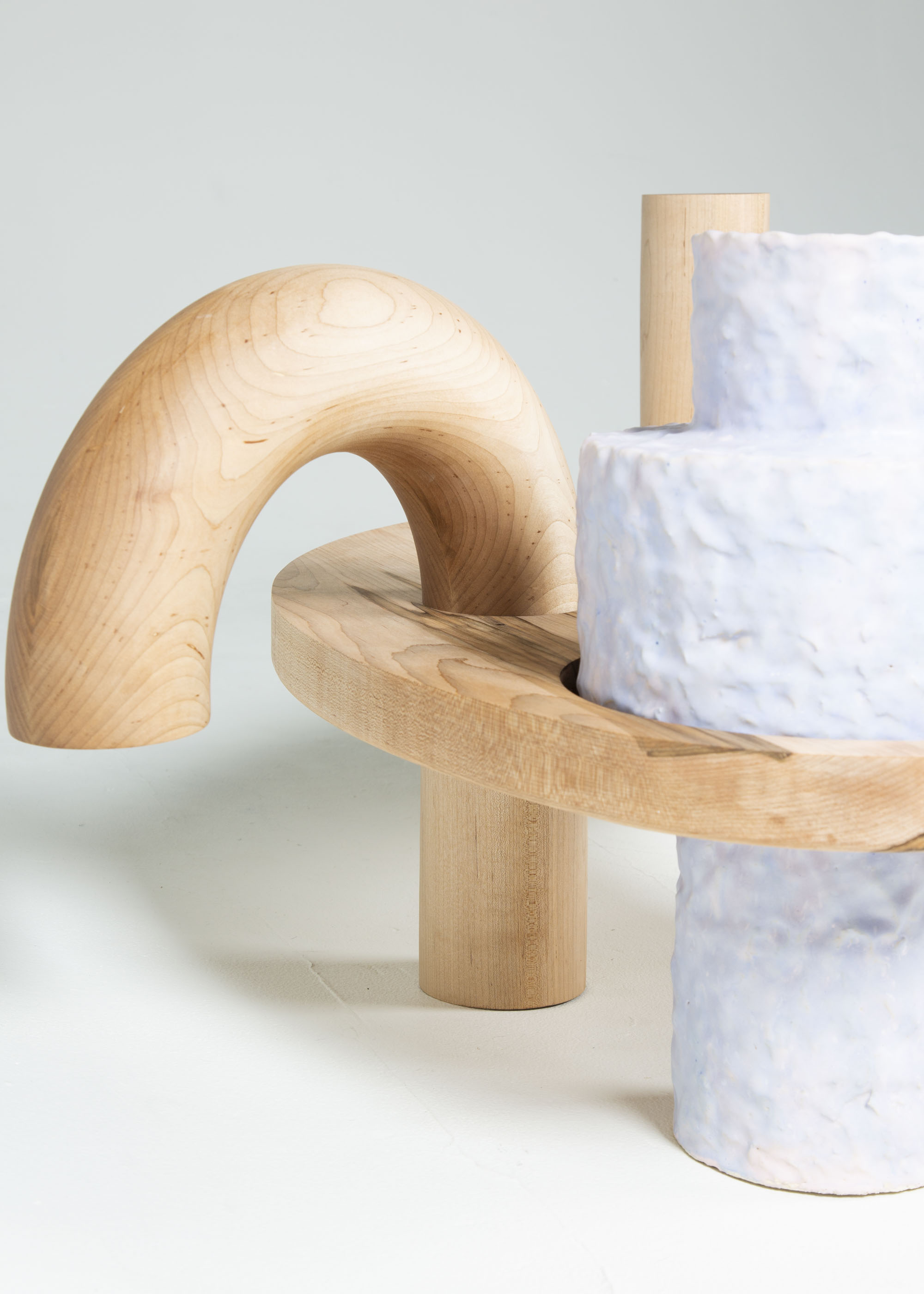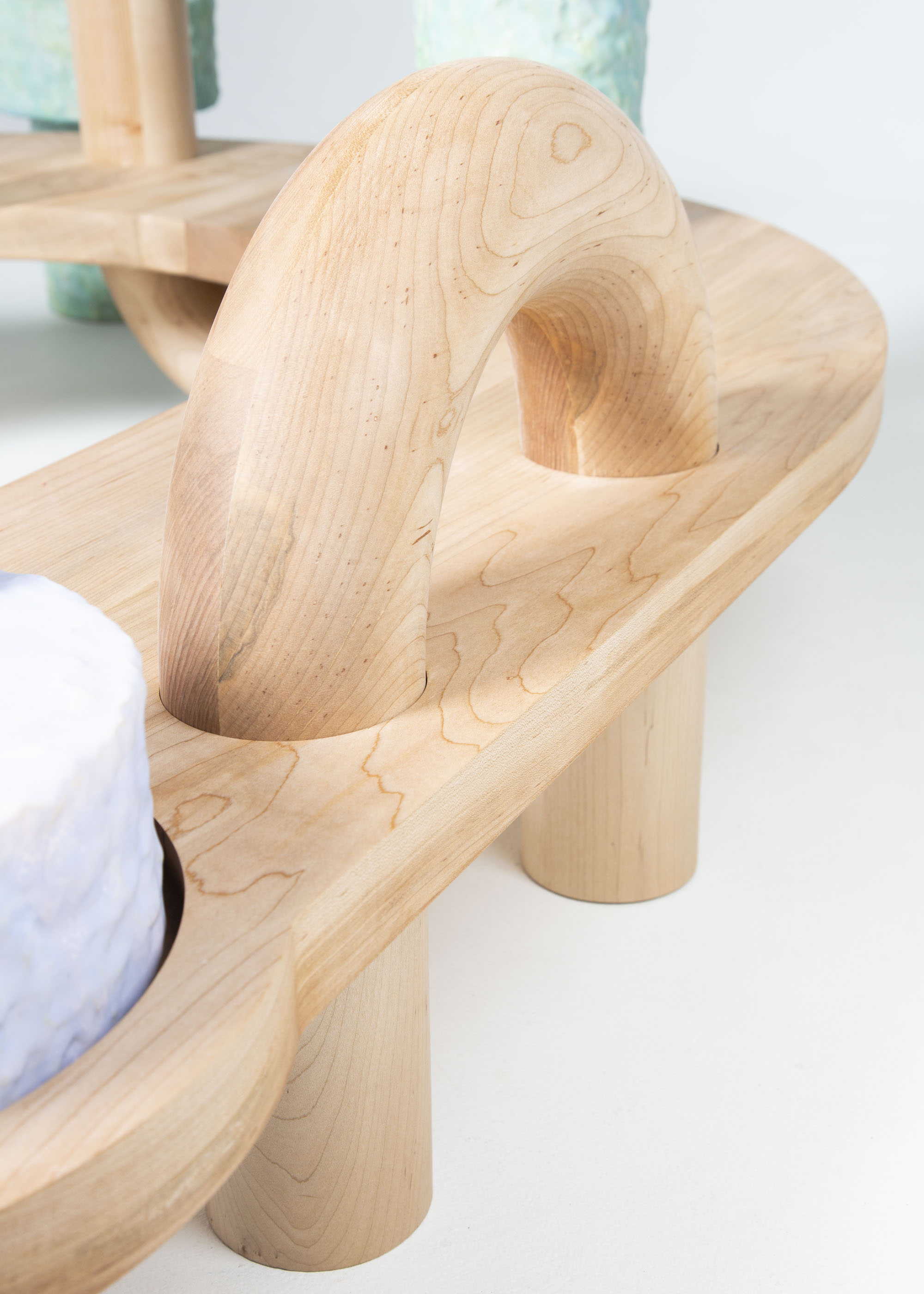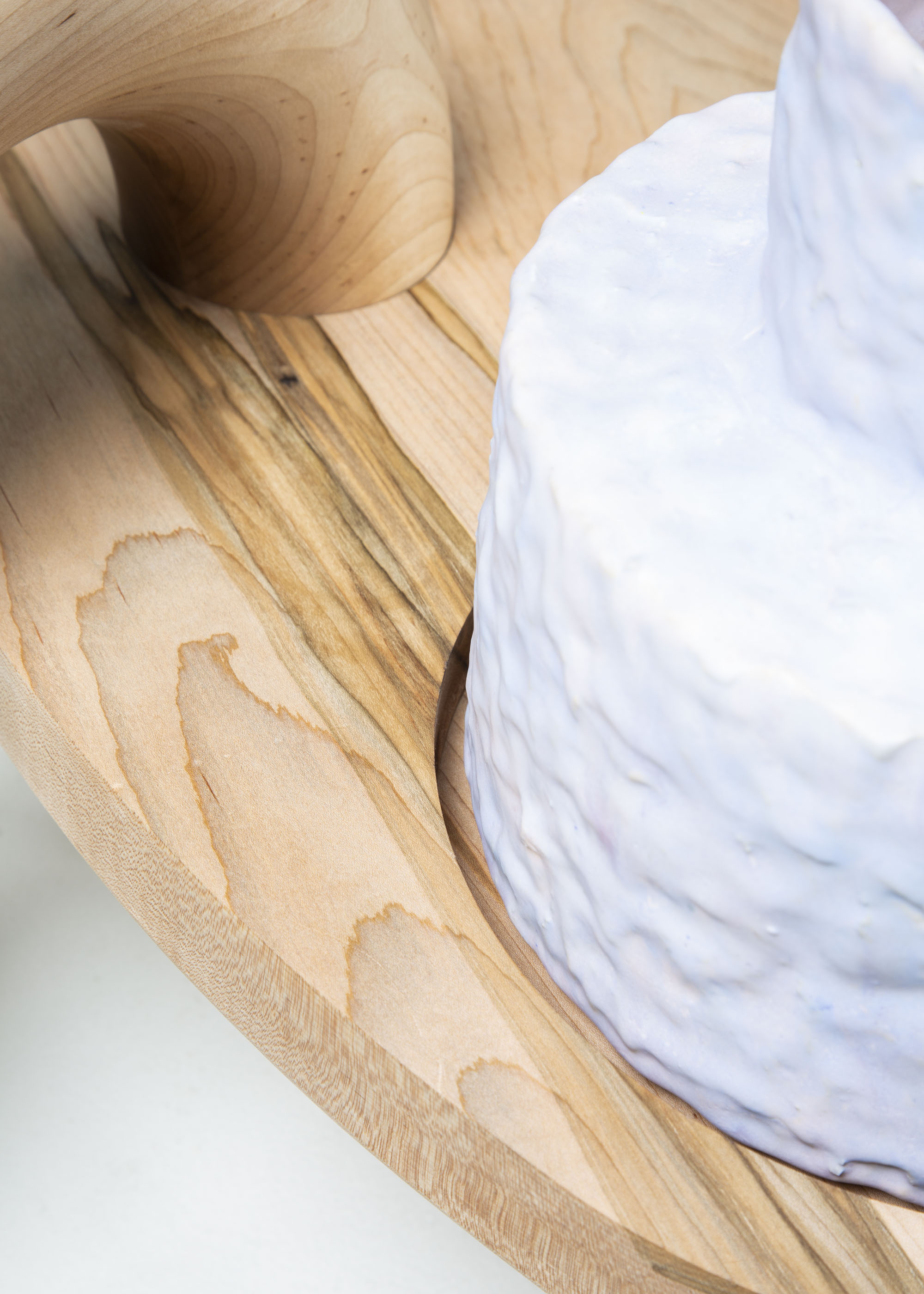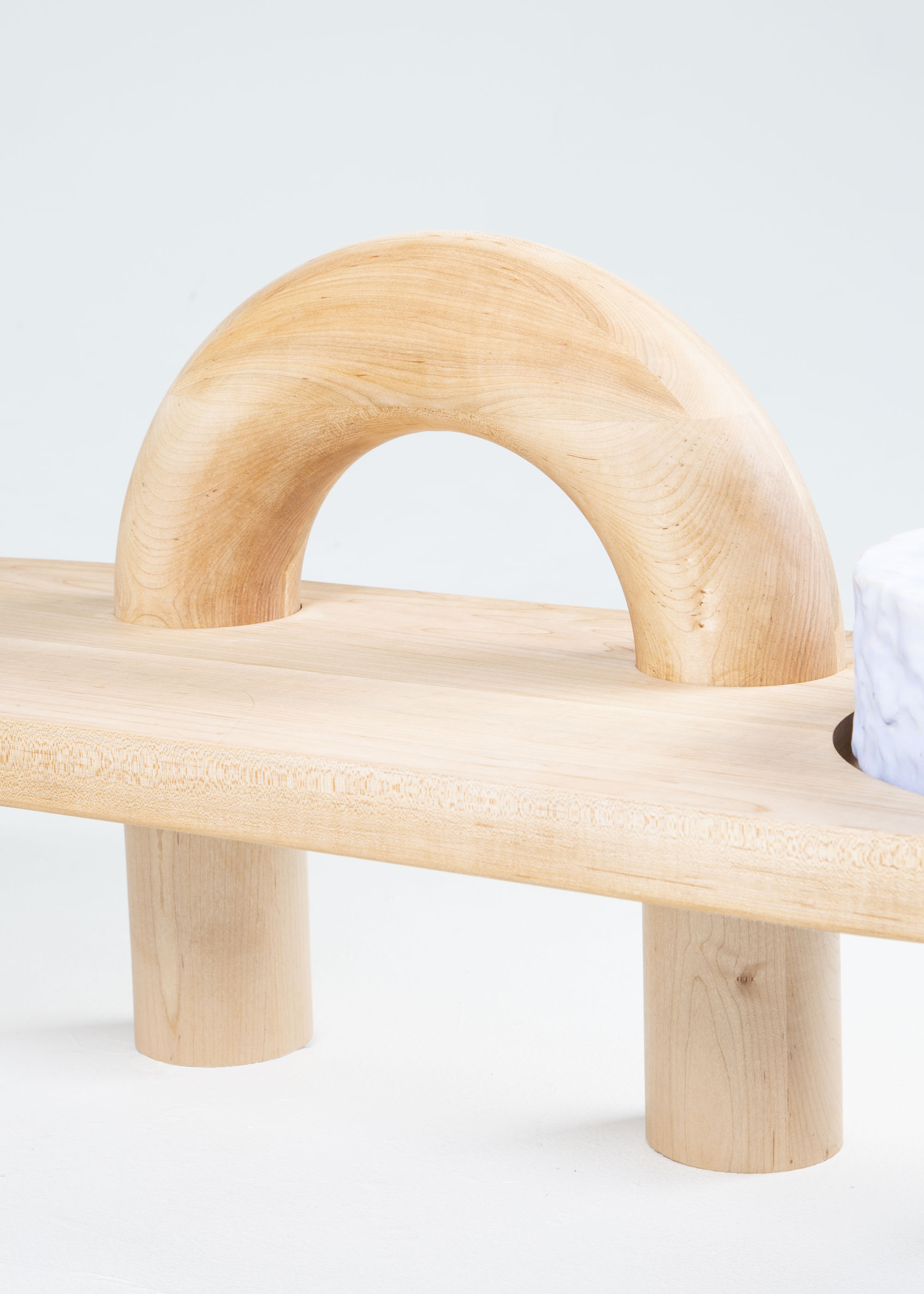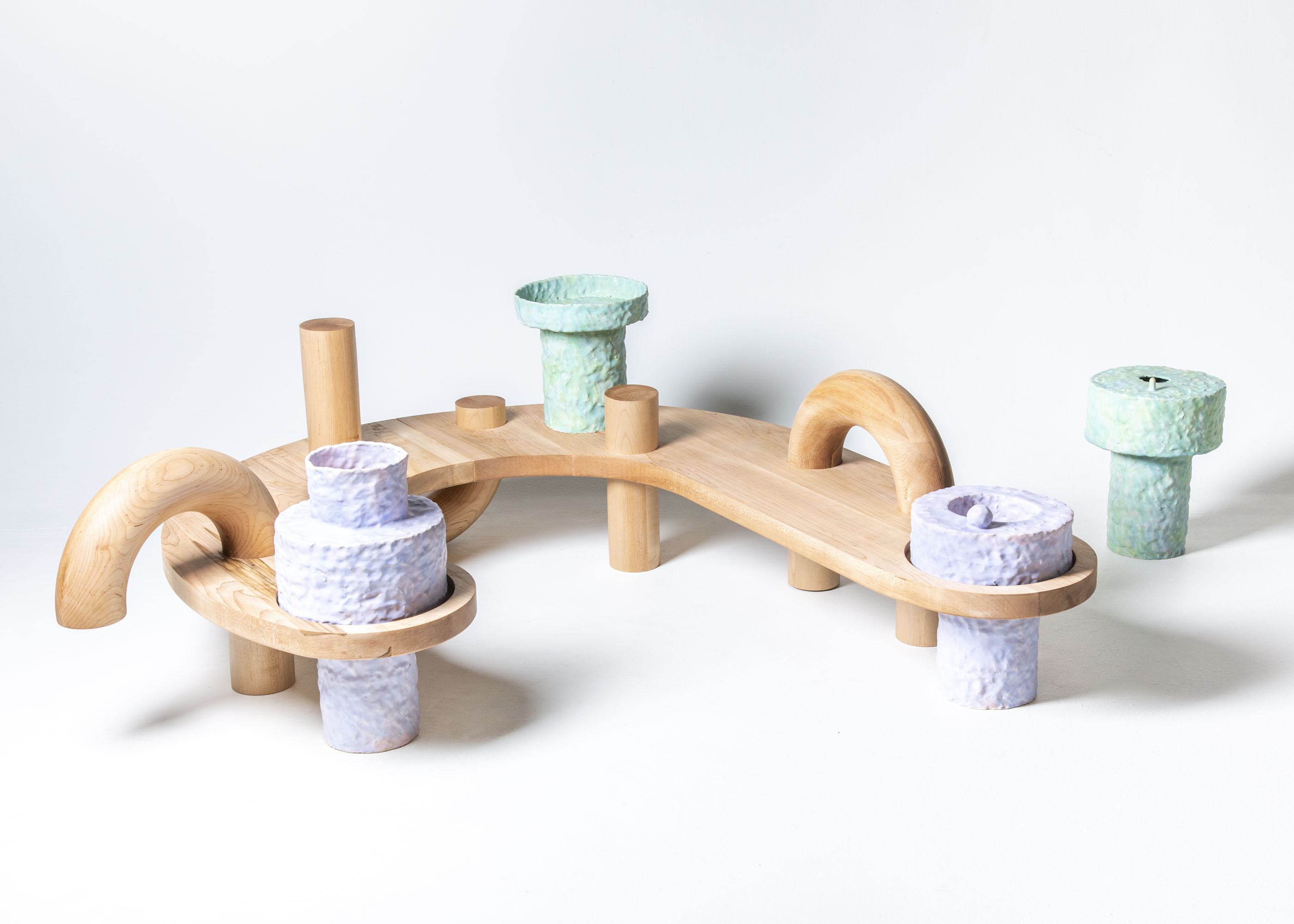 Culture Club v2
2019
Wood, Glass, Ceramic
40" x 14" x 34"
Culture Club v2 leverages traditional vessel making processes to explore nested systems within objects.
Part of Permanent Collection at Cranbrook Art Museum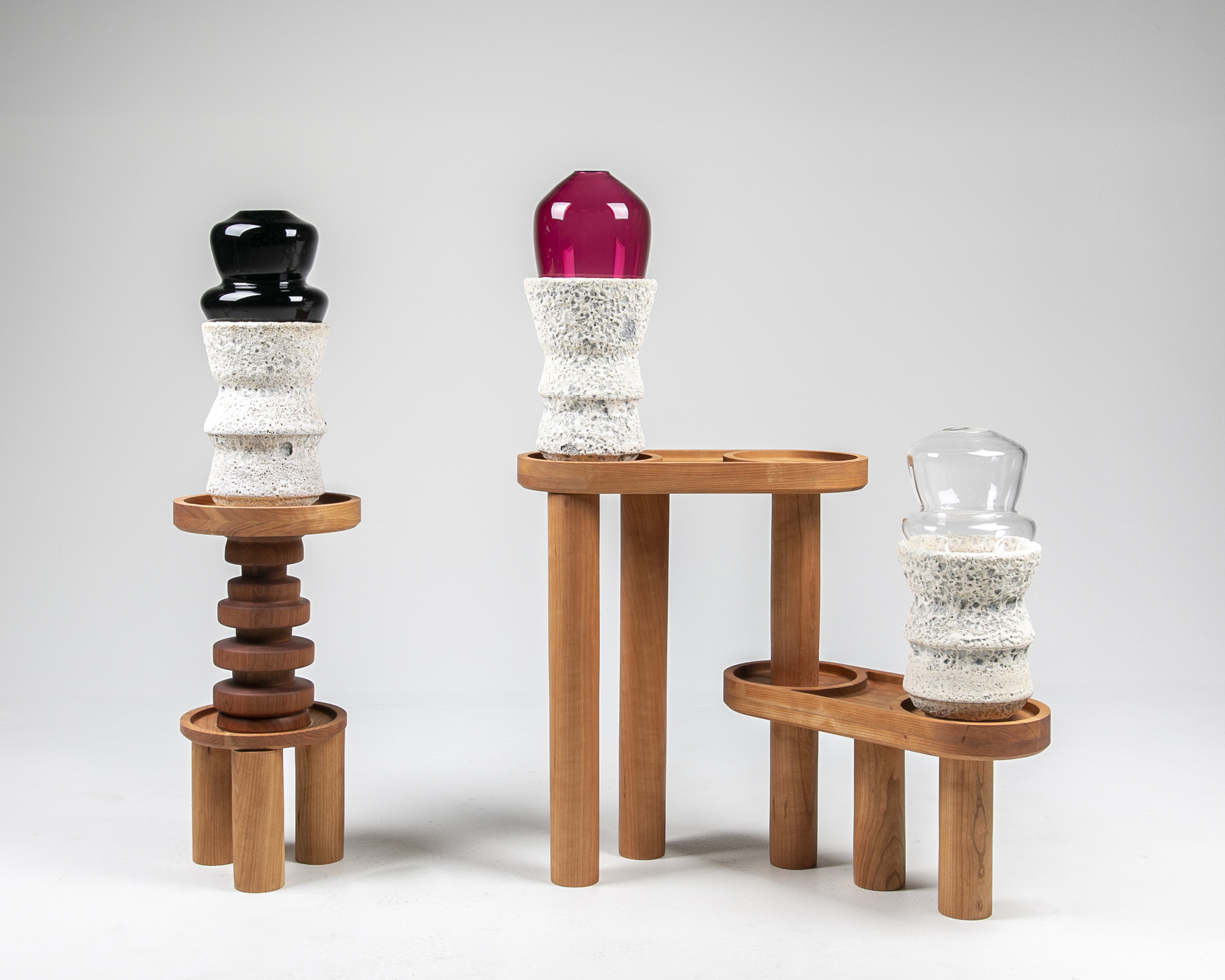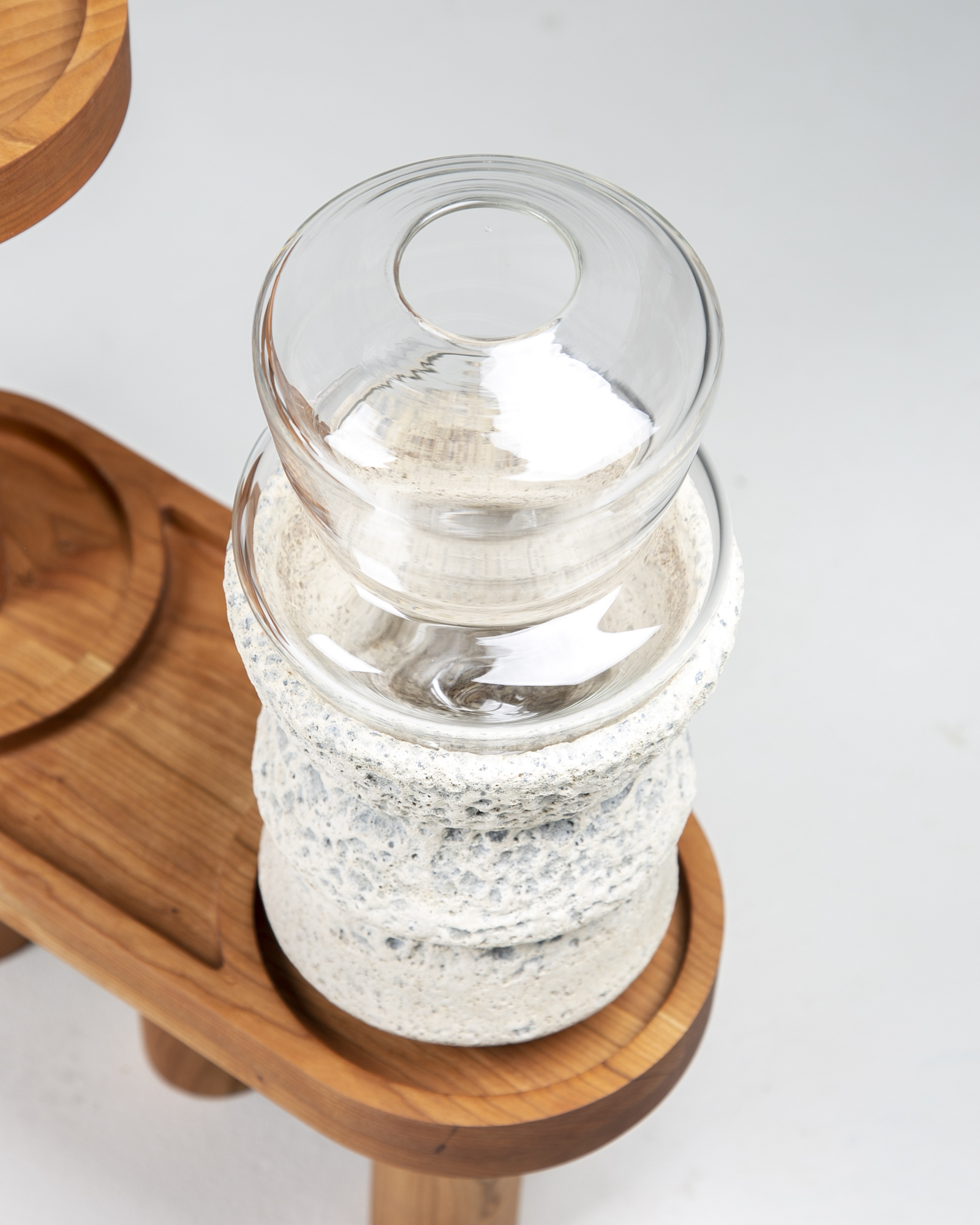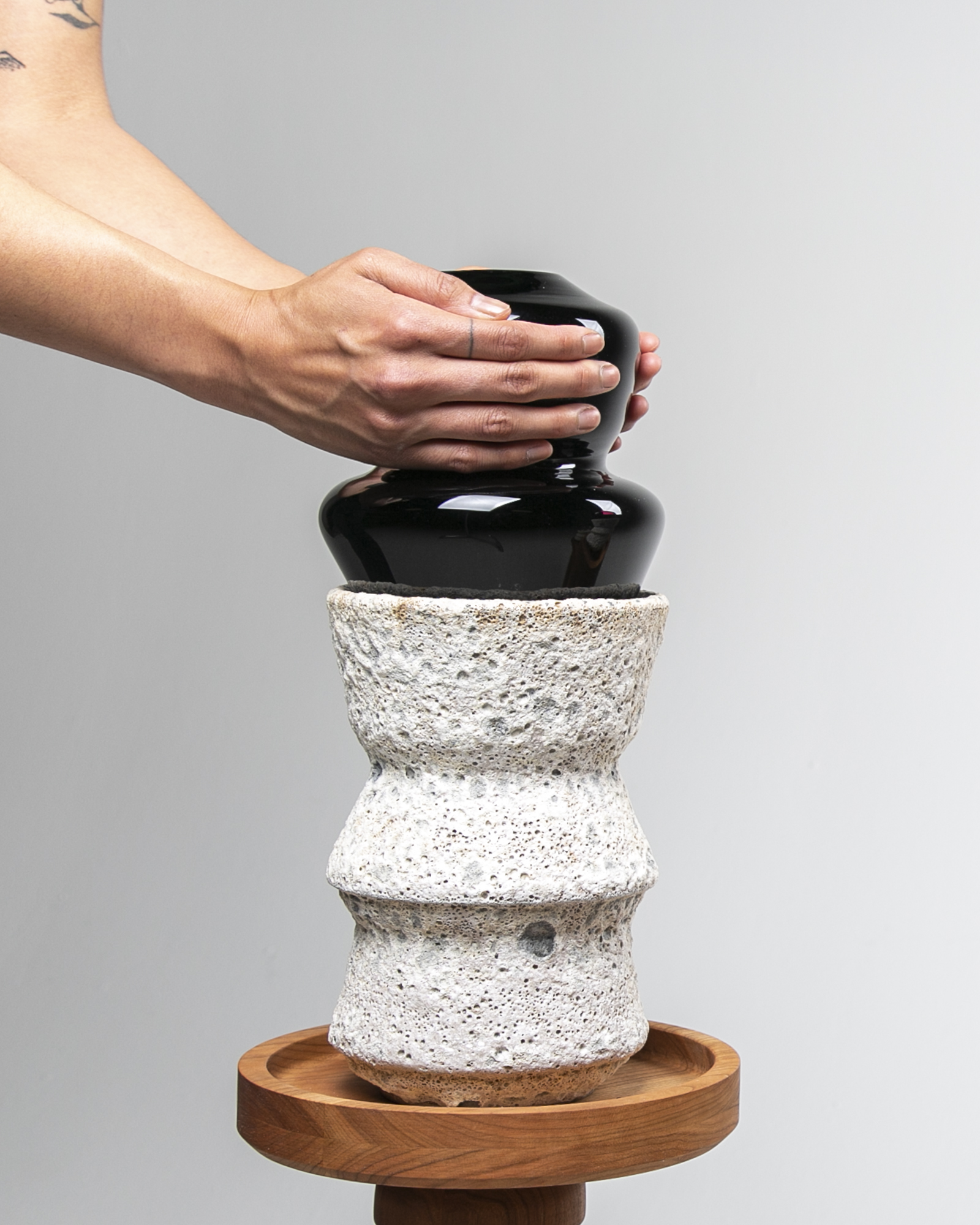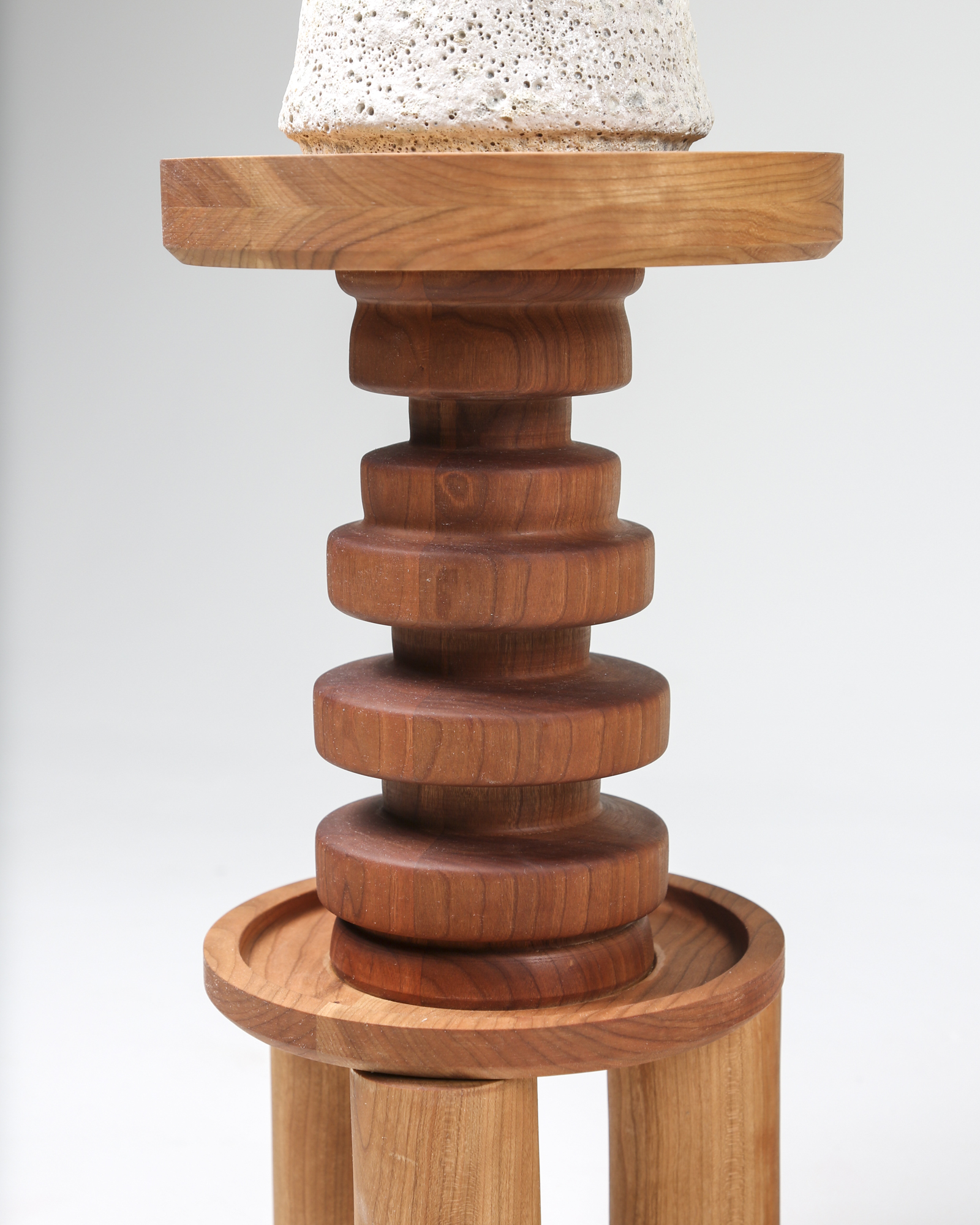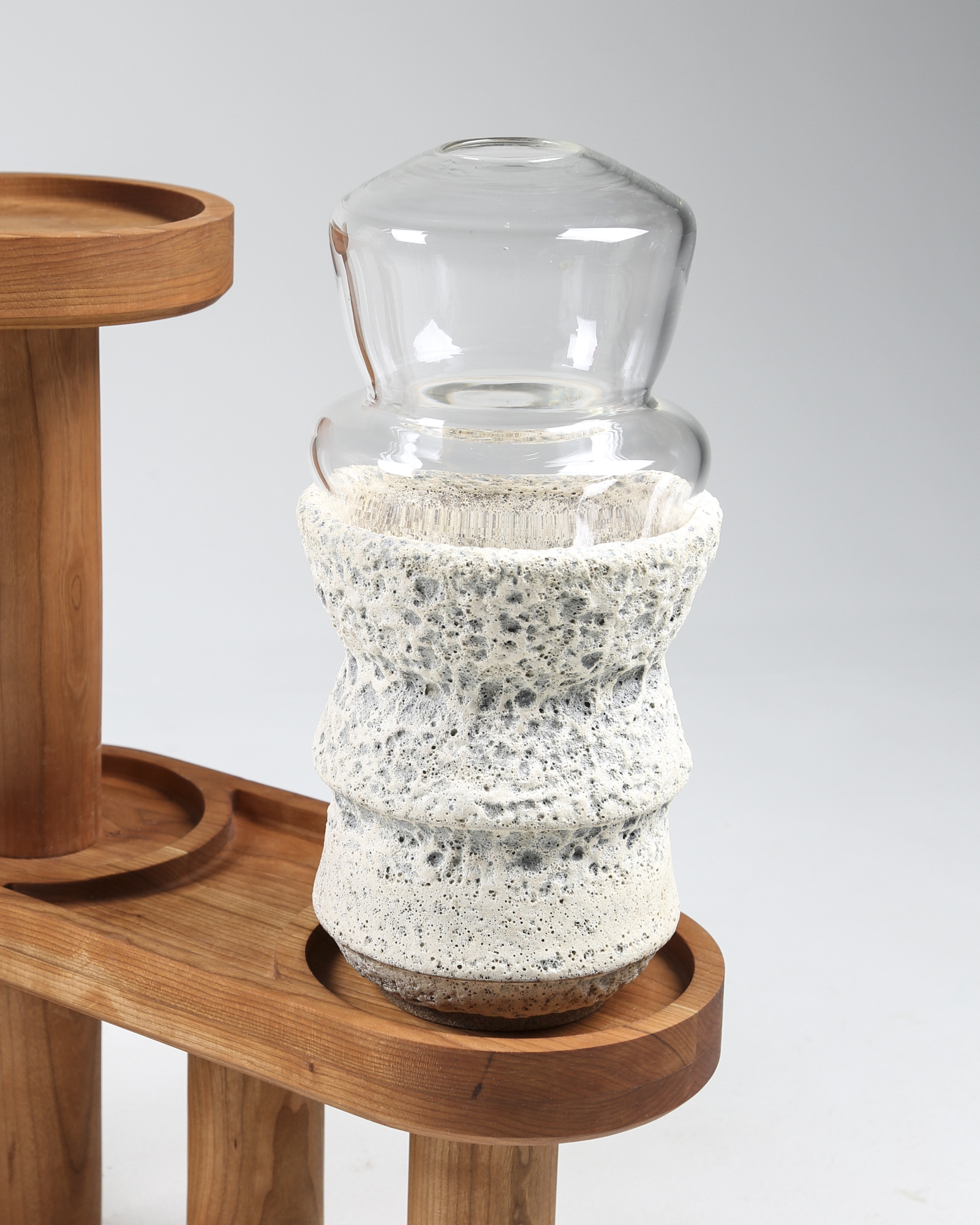 Culture Club v1
2019
Wood, Glass, Ceramic
Culture Club v1 aims to explore ideas of use-value through stacked radially symmetrical vessel forms.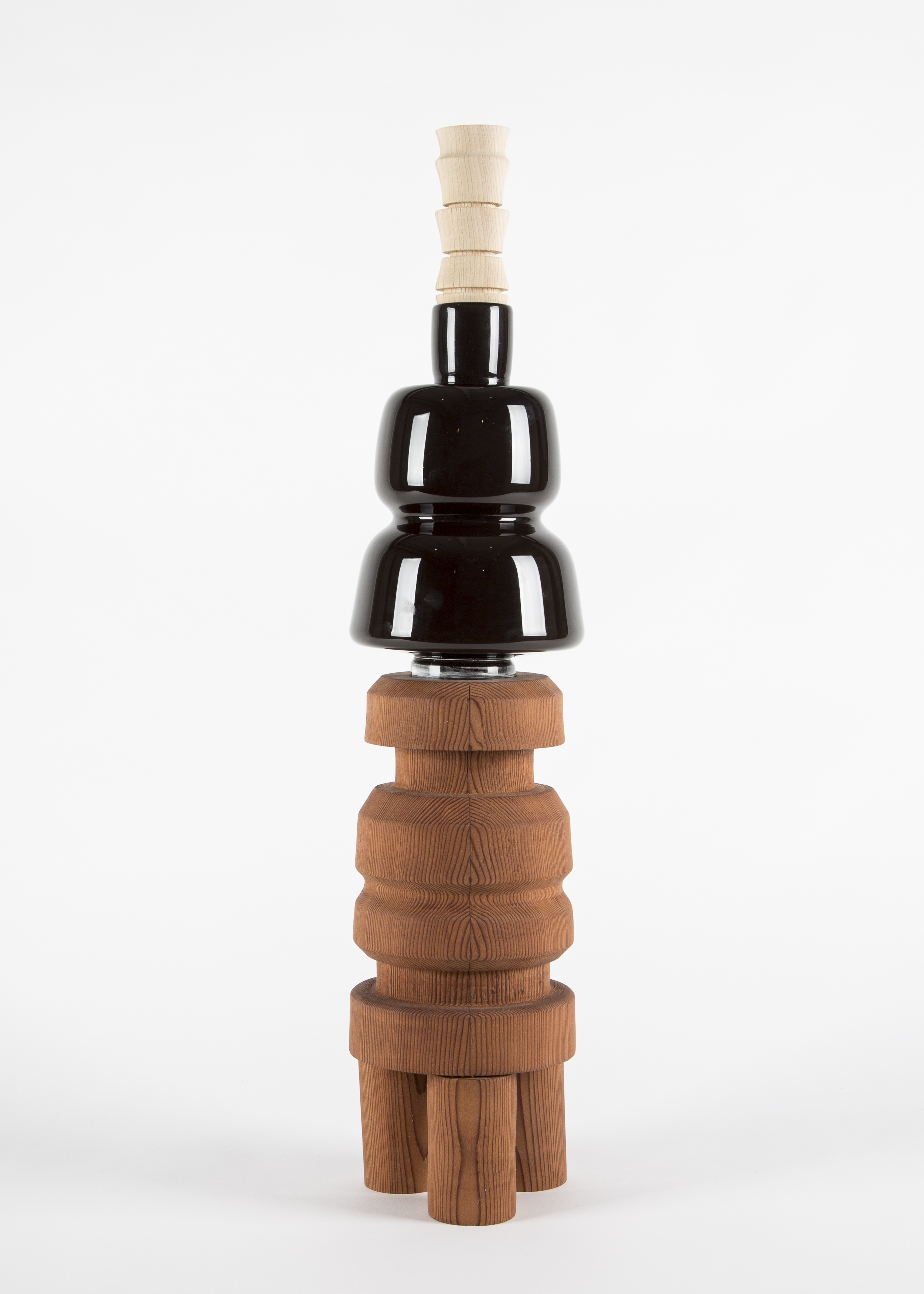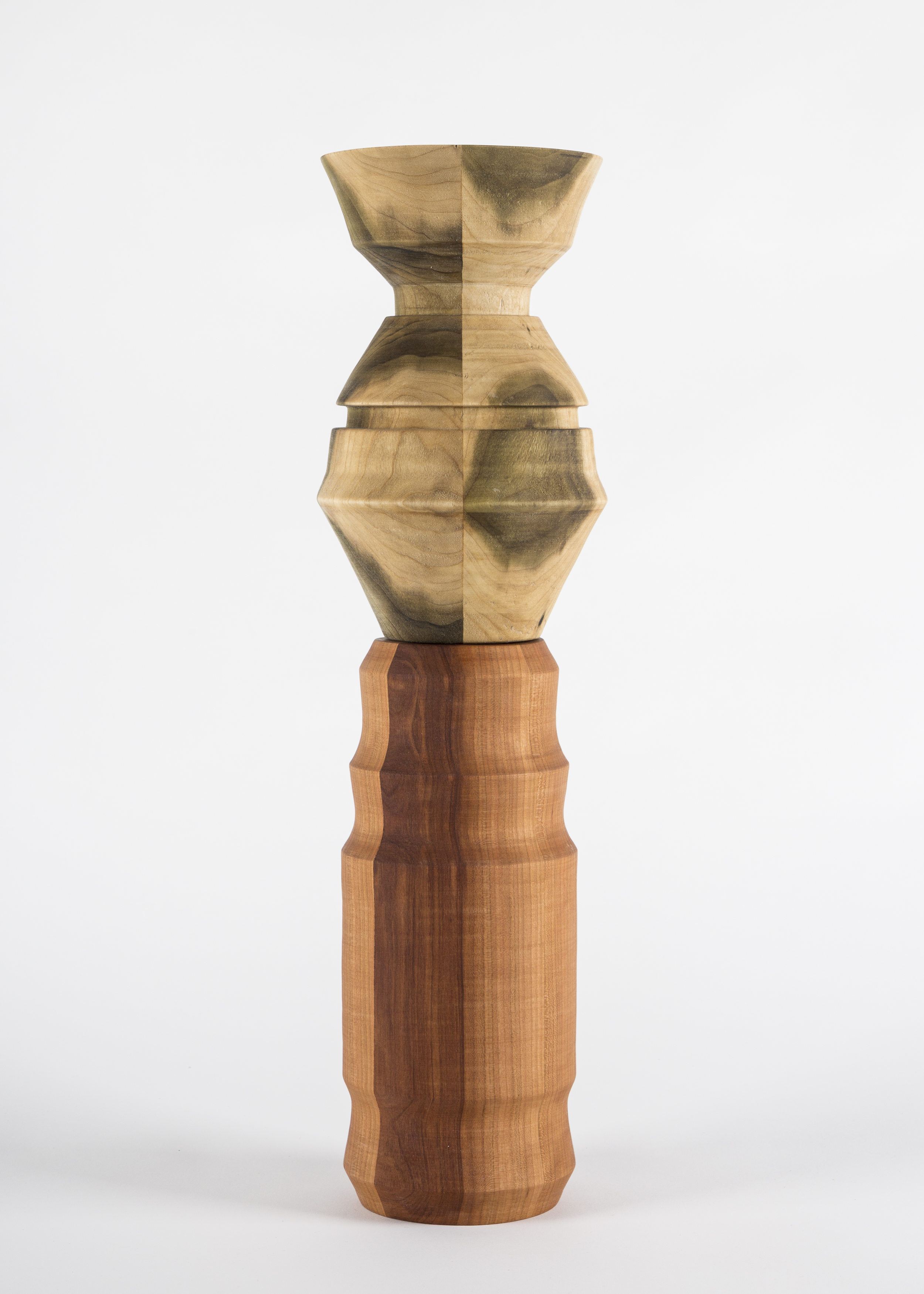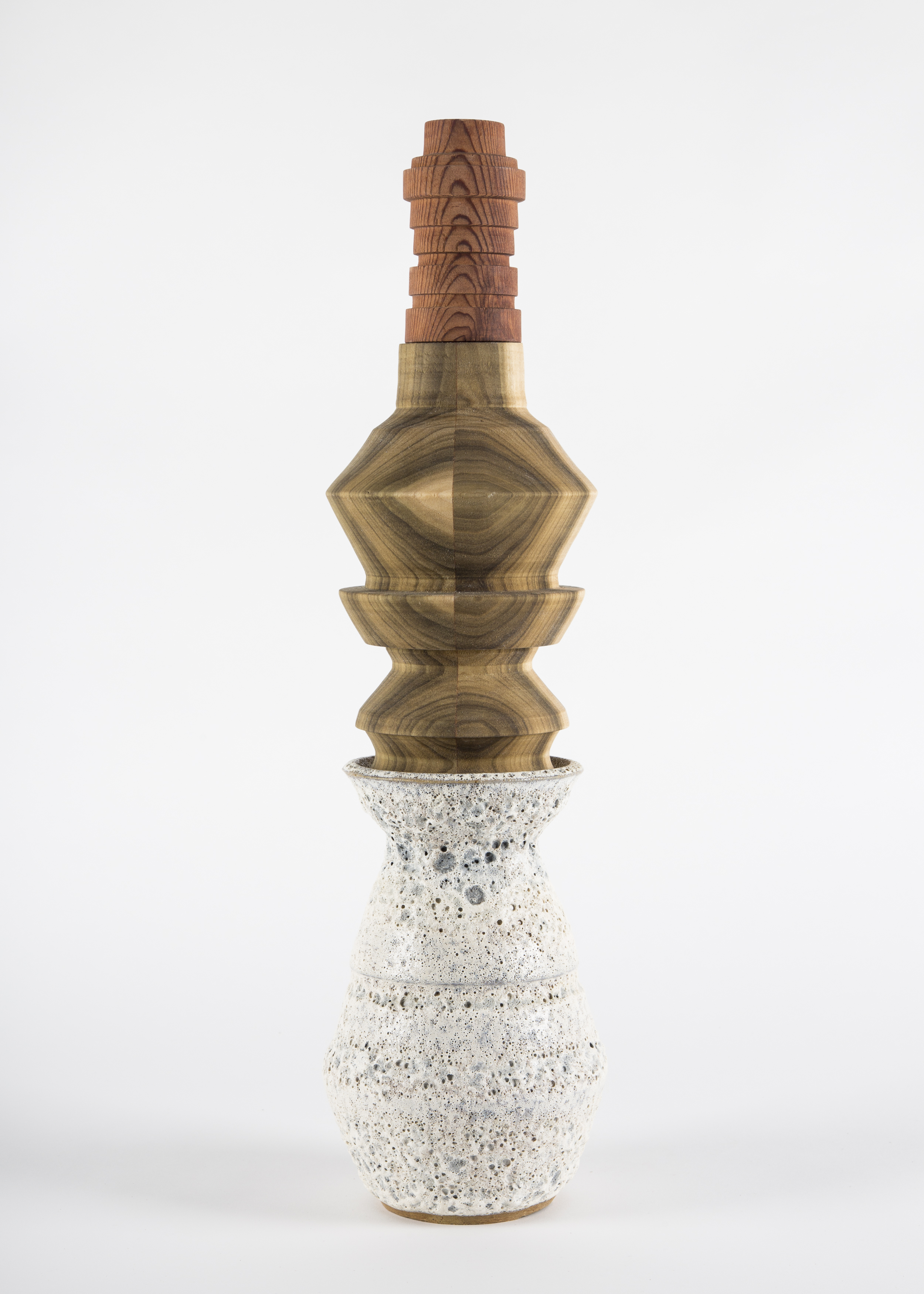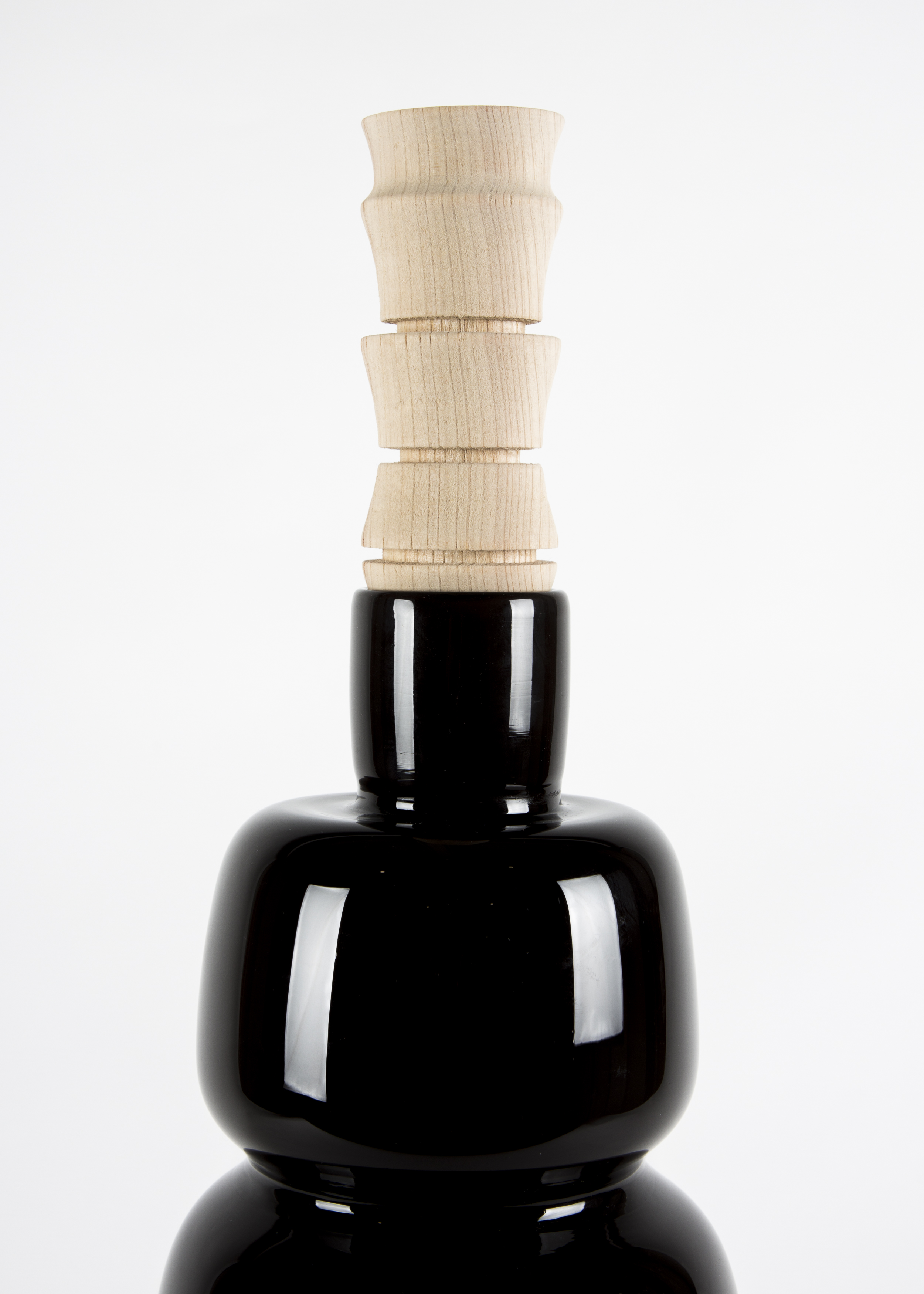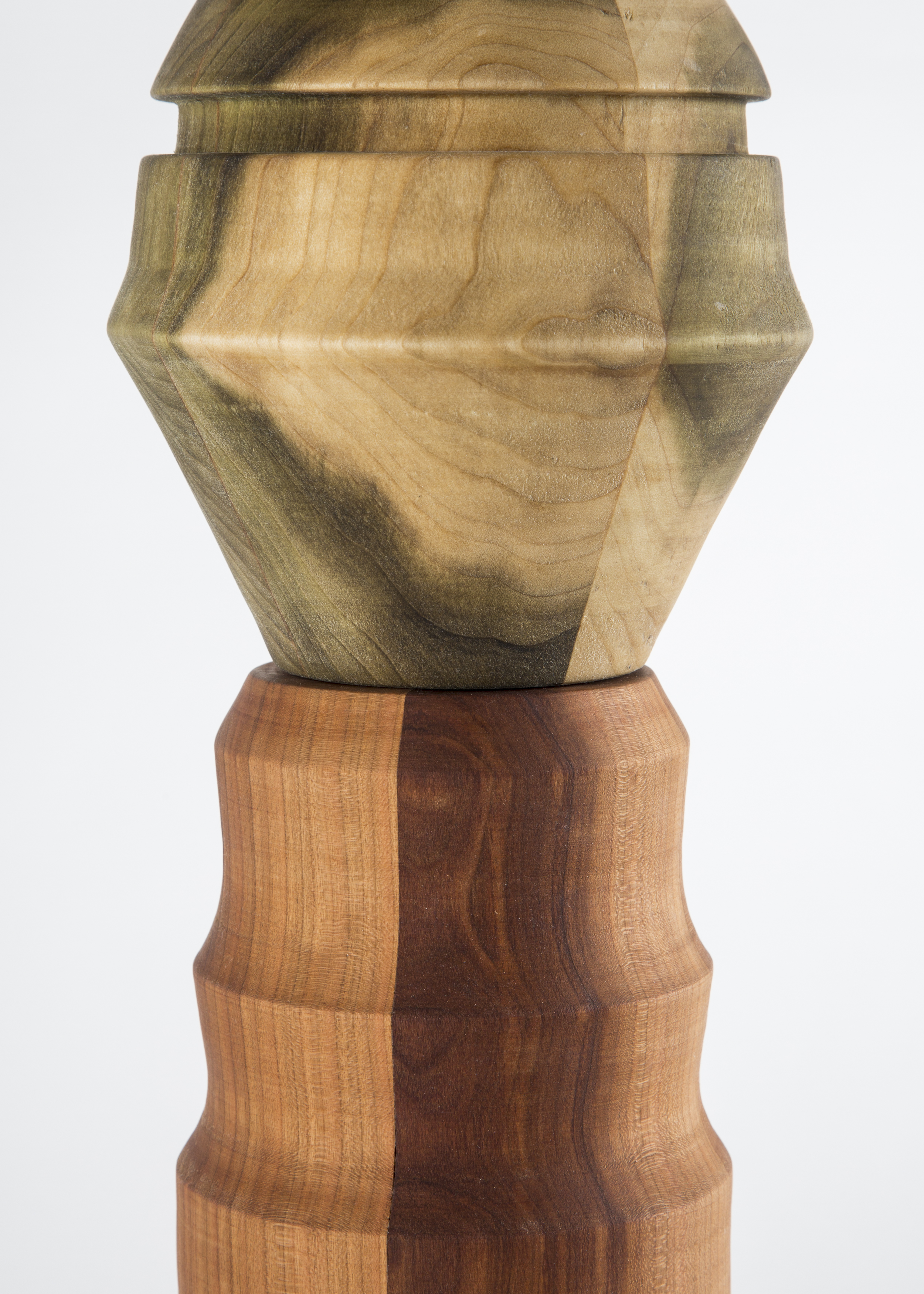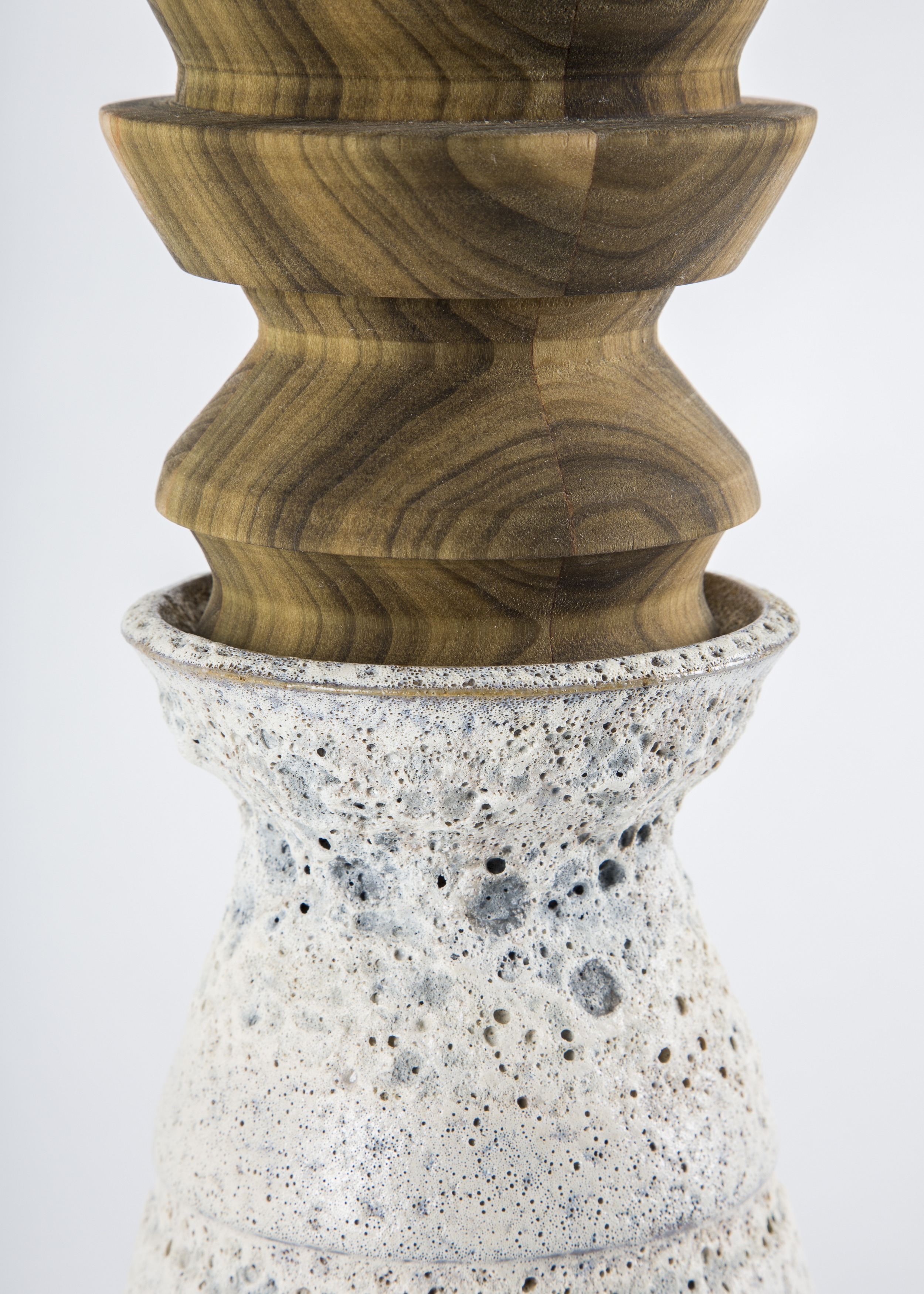 Filtration Tests
2018
Glass, Metal, Assorted Rocks